Well I started 2013 with a great start... and didn't meet my goals. My goals were to run 20 miles a week and attend at least one Jack Rabbit group run. Jack Rabbit, check. 20 miles, not so much. I was doing great until I got sick, which resulted in a week of zero running. To which I say, Boo!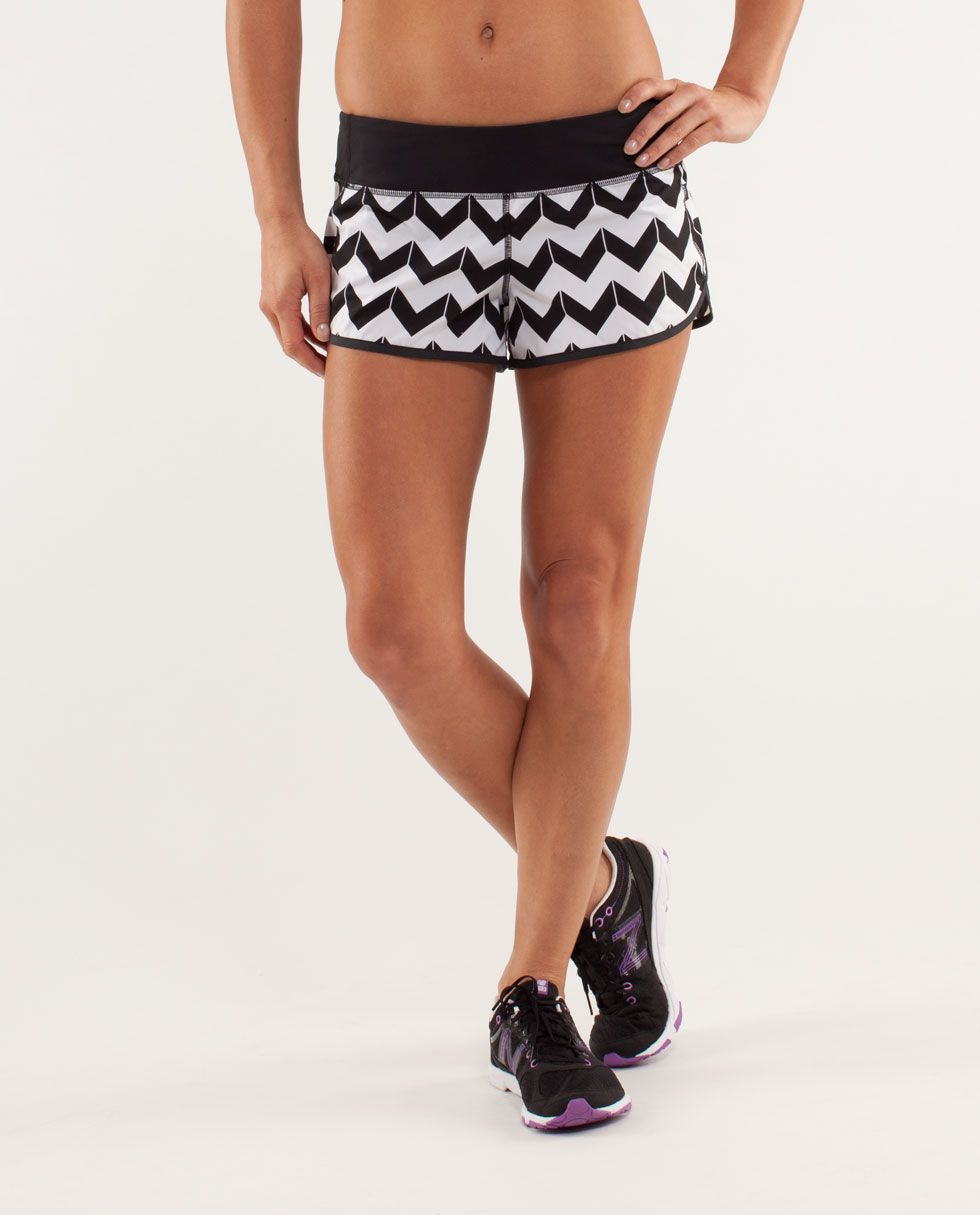 maybe next time, lulu.
I was just going to get those Lulu shorts after all, but wouldn't you know they were sold out everywhere? (unless you're a size 2. really, who wears a size 2?) Now I'll just save my pennies and make February's reward really great!
January by the numbers:
1:
Weeks Sick and Jack Rabbit Runs
13:
Hours Spent Running
16:
Total Runs
23:
Spam Comments. Lesson Learned: Don't Title A Post With '
Hungry
.'
88.2:
Total Miles for the Month
And now for February goals! Just to keep it interesting, one running related goal and one non-running goal:
1. Run a Sub-2 Hr Half Marathon!
I'm running the Myrtle Beach 1/2 Marathon on February 16th with my parents, which promises to be warm and flat. If I can run the race like I've been running my long runs lately, breaking 2 hours is very possible!!
2. No ordering from Seamless Web.
If you don't live in NYC, I feel sorry for you. Seamless Web is just about the best invention ever-- anytime you're hungry or don't feel like cooking, you can order a delicious meal from thousands of NY restaurants. 10am, 6p, midnight... something will be open and the food will be at your door in approximately 30 minutes. And on busy nights when I don't have the energy to dump pasta in a pot, I find myself leaning on Seamless Web. I took a look at my orders for January, and I was SHOCKED. I ordered from Seamless 5 times during the month for a total of... drumroll please... $104.18!!! Granted, a few of the orders were split with my boyfriend, but still. That's the equivalent of
2 weeks worth of grocery shopping. Or a pair of shorts and short sleeve top (give or take a few bucks) from Lulu. Dang, Allie!
No Seamless February is in full effect! I'm going grocery shopping today, and I'm planning on picking up a few frozen items that I can pop in the microwave if I get desperate--- I also don't want to rely on frozen foods for February, because that's not healthy either, but just want to have 2 or 3 backup items for the nights when I really have no motivation.
February, here we come! And the groundhog didn't see his shadow yesterday, so hopefully we'll have some more warm temps to look forward to :) What are your February goals?